Altoona-Blair County Airport
Fly Altoona
T-HANGAR RENTAL
The Altoona-Blair County Airport offers heated and unheated small aircraft hangars for long-term lease. For hanger space rentals, please call: 814-793-2027.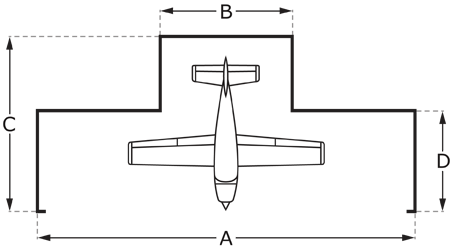 ALTOONA FLIGHT SERVICES HANGARS
Altoona Flight Services has heated hangar space available for short and long-term rental according to your needs. A 20' x 80' and 26' x 100' space are available in two corporate hangars. For availability and rates, please contact Altoona Flight Services: (814) 793-2164.