Destination: Washington, D.C.
Flights From Altoona-Blair County Airport (AOO)
Fly Altoona
If you're traveling from Altoona, Huntingdon, Bedford, or State College to Washington, D.C., skip driving the Capital Beltway and Fly Altoona! Depart from Altoona-Blair County Airport and arrive in Washington, D.C. in just one hour with no hectic traffic, tolls, stressful driving or delays. Altoona-Blair County Airport offers free parking, fast check-in and security screening, a full range of amenities, clean, luxurious accommodations, and much more. Be in the air and on your way to Baltimore-Washington International Airport (BWI) in minutes!
Airline Tickets From $29
Why drive? With one-way tickets starting at just $29*, Fly Altoona offers the best value for travelers!
Baltimore-Washington International Airport
(BWI)
Whether your destination is Washington, D.C. or you're boarding a connecting flight at Baltimore-Washington International Airport (BWI) to any domestic or international destination, Fly Altoona will transport you there with the reliability you need and luxurious comfort you will appreciate. Park your car for free at Altoona-Blair County Airport.
Affordable rental car options are abundant in Washington, D.C.!
Plan your Washington, D.C. trip and itinerary before you go and enjoy all the amenities the Baltimore-Washington International Airport offers. With so much to offer, BWI is an exciting adventure worth exploring before you head out to see the city.
BWI Map and Amenities
Baltimore-Washington International Airport (BWI) offers a wide range of world-class amenities. Take some time to relax, recuperate, and refresh. The BWI Interactive Map can help guide you along the way.

Food & Dining
BWI offers an abundant selection of snack, meal, and drink options for all tastes and budgets. From fast favorites like Arby's, Subway, Starbucks, and Cinnabon to the fresh local cuisine of Gachi House of Sushi, Mexican street food at La Carnita, the freshest international coffee at Mayorga, Chesapeake Bay crab cakes at Obrycki's Restaurant & Bar, deli-fresh sandwiches and soups at Nature's Kitchen Fresh Cafe, classic seafood favorites at Phillip's Seafood Express, to warm toasted sandwiches, made-to-order salads, and decadent baked and iced desserts at Potbelly Sandwich Shop, there is no shortage of delicious dining options.
Convenience Amenities
Complimentary Wi-Fi is offered throughout the facility for your convenience. Travelex currency exchange and travelers checks are available on-site, as well as numerous animal relief areas and private comfort facilities for nursing mothers. Children's play areas are also provided for traveling families.
Fitness
Baltimore-Washington International Airport includes a cardio trail, bike share and trail, and full gym with showers.
Shopping
Check out dozens of merchants before or after your flight, including magnificent jewelry, fossils, carvings, and art glass at Fire & Ice, premium New York skin care, lipsticks, eyeshadows, and more at M.A.C. Cosmetics, the hottest trends in quality eyewear at Sunglass Hut, and cruelty-free makeup, skincare, and hair care products at The Body Shop.
Observation Gallery – Watch airplanes take off and land. View aeronautic exhibits provided by NASA while enjoying the on-site bistro. Open to the public.
USO Gateway Lounge – Service facility for U.S. Armed Forces members and family offering a comfortable area to sleep, rest, eat, and take care of many work and personal tasks.
Meditation Room – Set aside a few minutes to quietly contemplate and reflect in silence.
Art Exhibits – Be sure to take note of the numerous local and international works as you make your way through BWI. Displays change regularly.
The Club BWI – Open to all guests at a reasonable price, BWI's customer lounge offers complimentary drinks, snacks, and more in this quiet, comfortable area. It's the perfect place for a nap or taking care of a variety of personal and business needs.
Things to Do in Washington, D.C.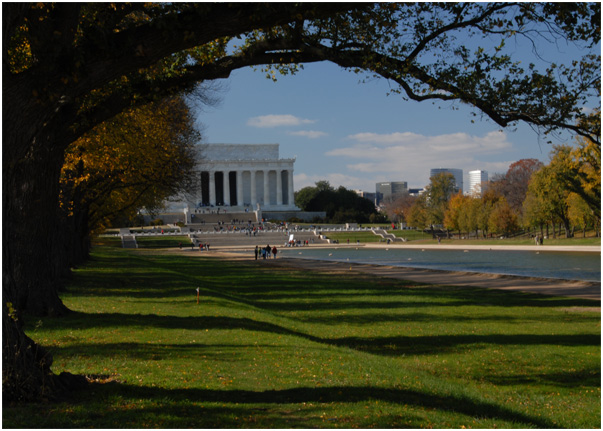 As a top global travel destination, the national capital of the United States, of course, features the famous White House, United States Capitol, Lincoln Memorial, Washington Monument, National Mall, National Air and Space Museum, National Gallery of Art, National Museum of Natural History, National Zoo, Smithsonian Institution, and other institutional, architectural, and cultural attractions you will not want to miss if it's your first visit to Washington, D.C.
You may find this convenient Visitors Map and Self-Guided Walking Tour Map useful as you explore the top attractions in Washington, D.C. If you prefer a hardcopy, you can print a map of your itinerary, as well.
World-Class Sports and Concert Venues
Numerous venues throughout Washington, D.C. host sporting events, cultural festivities, and concerts throughout the year. If you are interested in taking in a great show or making memories to last a lifetime with family and friends, be sure to check in and see what these venues have coming up during your visit to D.C.:
Unique Experiences
Washington, D.C. is home to some truly unique places. From educational to fascinating and emotionally charged experiences, each of the following destinations provides an opportunity to explore some of the most intriguing subjects in more depth:
International Spy Museum – Features interactive exhibits of actual espionage equipment and historical accounts of real-life spies.
United States Holocaust Memorial Museum – A somber, serious memorial marking one of one of the darkest and most tragic periods of history, a warning against the dangers of unmitigated hatred, and a reminder of the importance of preserving human dignity and freedom for all.
National Bonsai Museum – View a miniature tree that began its journey in 1625, survived the bombing of Hiroshima, and now rests with other dwarven trees for your viewing pleasure.
The Brewmaster's Castle – Also known officially as the Christian Heurich House, this grand gothic architectural masterpiece has been serving some of the finest brews since the late 19th Century.
Local Treasures
Newton's Apple Tree – A sapling from the famed tree that played a part in Sir Isaac Newton's 1687 development of the theory of gravity grows at the National Institute of Standards and Technology. The tree is marked by a bronze plaque which reads: "Science has its traditions as well as its frontiers" and can be found growing on the 3500 block of International Drive NW (between the Embassies of Singapore and Bahrain, whose staff care for the tree).
Sliver of the Moon – A fragment of Luna from the Sea of Tranquility is encased in a nitrogen-filled glass capsule, sealed within an intricate stained glass window of the Washington National Cathedral. Find it in the center of the orb-like, white-rimmed red design near the apex within the "Space Window" (a triple-pane window featuring stars and a depiction of the cosmos located on the southern side of the nave).
For additional information about Baltimore-Washington International Airport, please call BWI at: (410) 859-7111.
IMPORTANT INFORMATION FOR U.S. CITIZENS TRAVELING ABROAD
AND INDIVIDUALS ARRIVING IN THE UNITED STATES
International Airport Travelers:
Please review the Know Before You Go notifications and travel videos from U.S. Customs and Border Protection in their entirety and review any relevant travel advisories prior to travel:
Do you have a question about Altoona-Blair County Airport? We are happy to help! Please call our Customer Service Center at (814) 793-2027.
Book Now Call to reserve your flight: 1 (855) 268-8478